Step 1
Go to FBDOWN Video Downloader extension page, and click +Add to Chrome like the screenshot below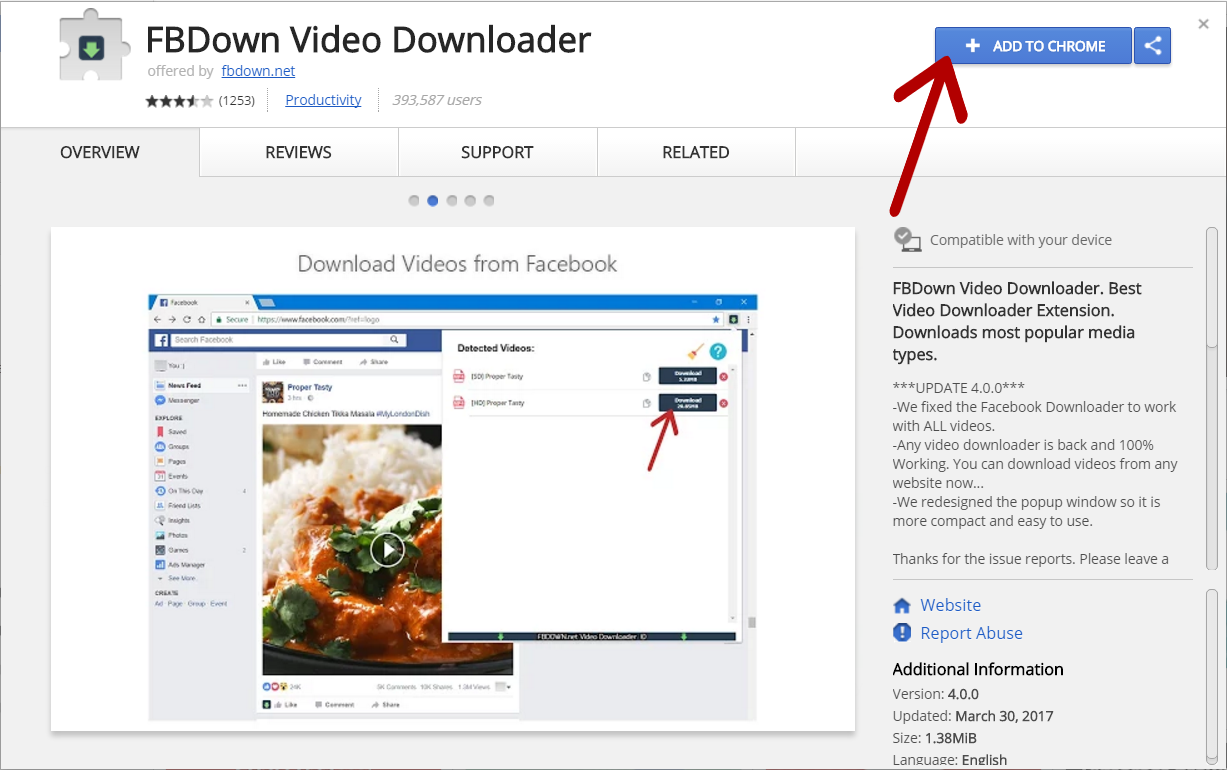 Step 2
Whenever you see a video on your Facebook newsfeed or other websites, and you want to download it Click the extension like the screenshot below.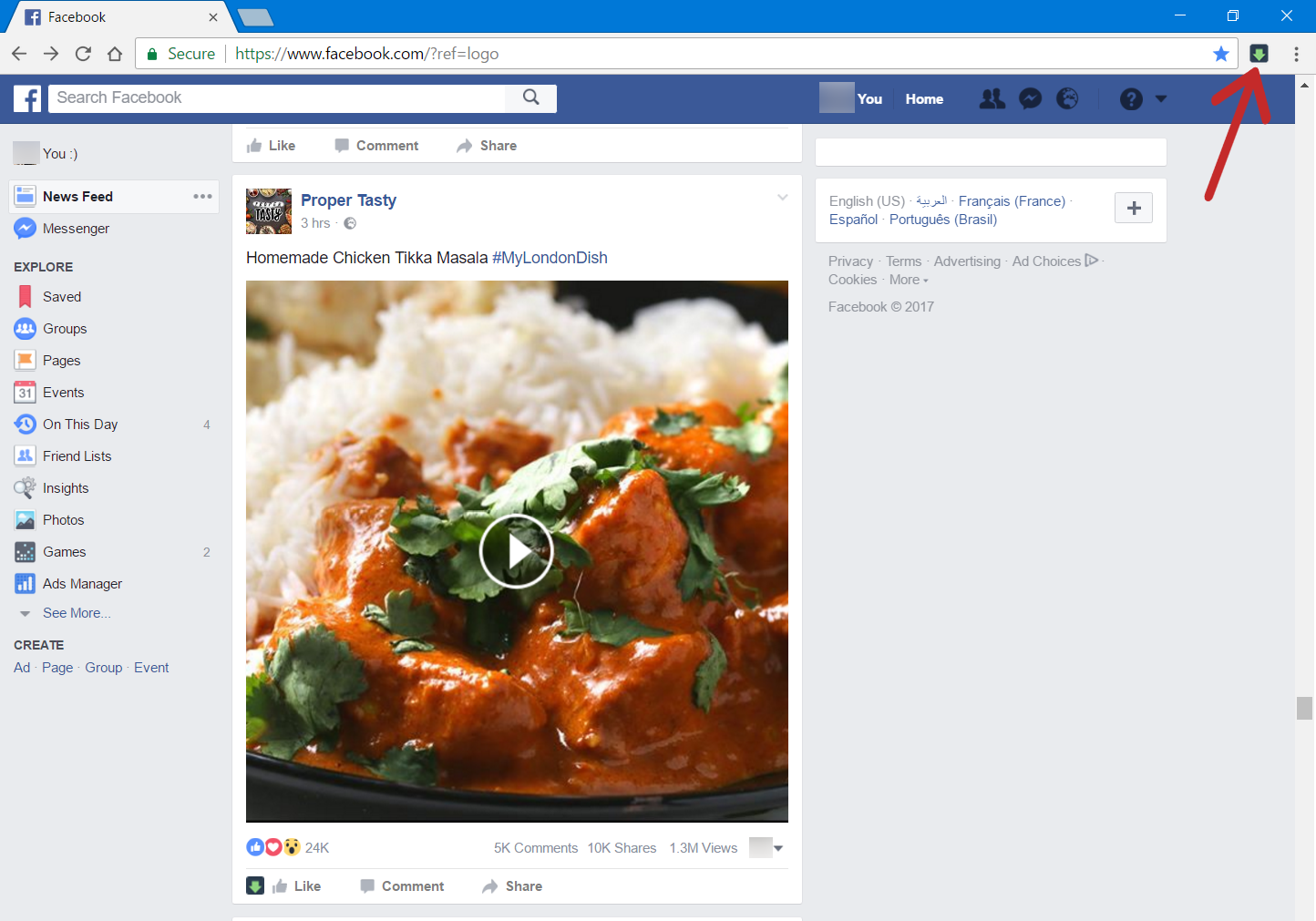 Step 3
Choose the video quality (Normal or HD).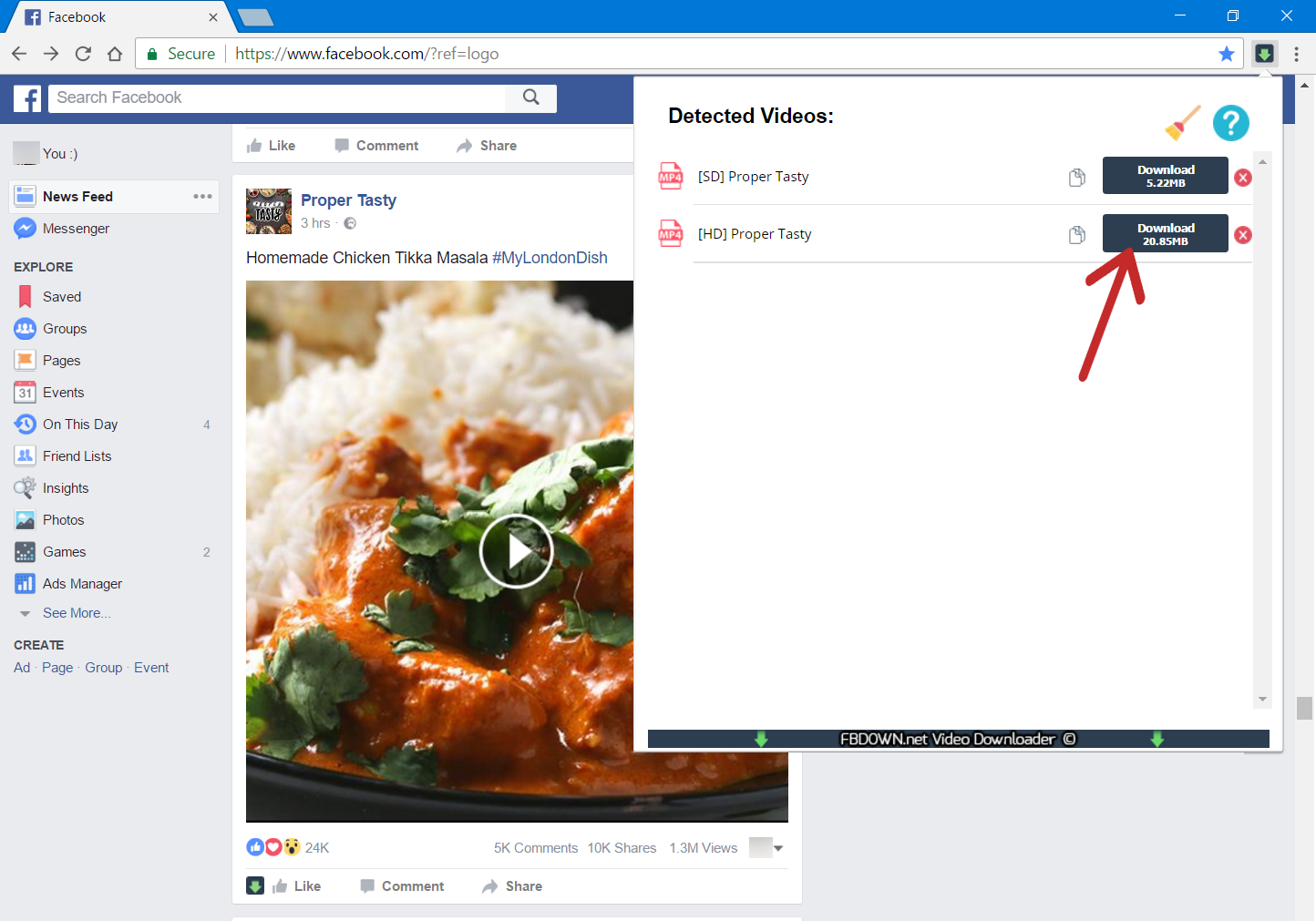 Step 4
Click Download video to start the download.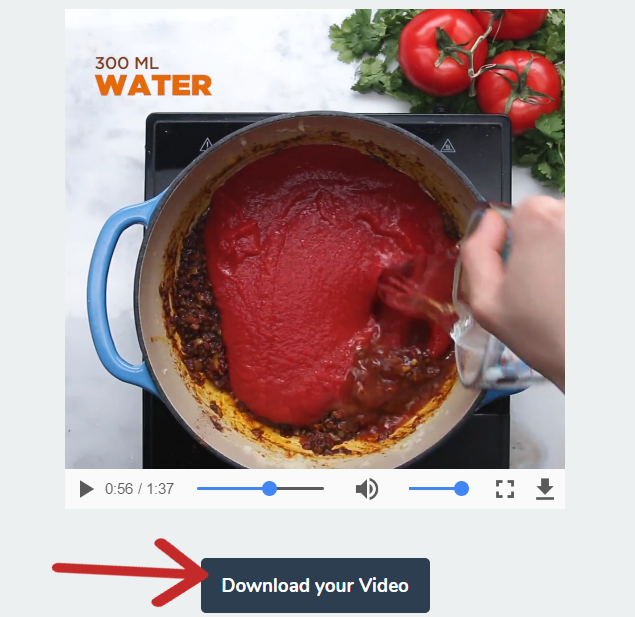 Note 2: To download videos from other websites use the "Other Websites" tab instead of Facebook tab...
Note 2: If the video opens up instead of downloading, then on Step 4 Right Click the link and "Save as..." to download the video.
Note 3: We do not allow direct download from the extension because FBDOWN will analyze the video and provide you with the best video and sound quality, and also for your safety FBDOWN checks the video with more than 21 Antivirus. :)